Don't you deserve to be . . .
ANNOUNCING OUR COMPLIMENTARY ADULT CLASSES FOR NEXT WEEK!

Free Adult Classes to begin on Monday, March 30th!
These classes will be offered to all of our FPD Parents and Caregivers.  We would like to give all of our adult FPD family a break in your routine as well.  It will buoy your spirits as we pull together.  You do not have to be a subscribed adult dancer to participate.  You may share these links with adults outside of FPD…but remember these are adult classes!

Adult Dance Class Links
10:00am/Monday/AdultYoga/Holly      https://zoom.us/j/260057261     
7:30pm/Monday/AdultBallet/Pamela     https://zoom.us/j/201498001

10:15am/Tuesday/AdultBallet/Pamela     https://zoom.us/j/803344144

10:00am/Wednesday/AdultConditioning/Billy     https://zoom.us/j/922017377
7:30pm/Wednesday/AdultHipHop/Jenille      https://zoom.us/j/750706676

10:00am/Thursday/AdultYoga/Holly     https://zoom.us/j/329473723    
7:45pm/Thursday/AdultMindfulStretch/Billy       https://zoom.us/j/437588056

Wishing our FPD Family good health and all the best.  Look forward to seeing you all online.
Victoria Carey, Faculty, and Staff  
Dance with us in our state of the art, environmentally friendly, five studio facility.  We bring the most exciting concepts and teachers in the dance world to Fairfield County.  If you are looking for something new, or the very best of the classics, come to Flash Pointe Dance !
Join Us For Summer Camp 2020!
Register Today - If Quarantine Extends Beyond Start Date Expect A Full Refund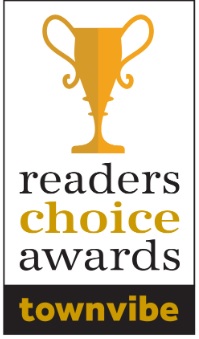 Thank You!
Thank you for nominating us as your favorite dance studio in Fairfield!
Flash Pointe Dance opened to provide an environment where the art of dance and movement could be appreciated and fostered in a judgement free, nurturing environment. It is our mission to bring Fairfield County the best, most exciting instructors and classes available. We offer the hottest trends in the dance world as well as the pristine classics. Our instructors are chosen for their extensive knowledge of dance as well as their ability to offer instruction in a supportive and inspiring manner.
Not everyone who walks through our studio doors is destined to become a professional dancer, in fact most will not. If they walk away with a love of dance, an understanding that using their body daily is important to good mental and physical health, and a certainty that they have found more within themselves than they thought possible, we have lit the spark that is the reason for Flash Pointe Dance. We are committed to offering an inspirational and challenging program for the recreational dancer. If you have a college or professionally bound dancer, we will provide the training and guidance required to enter this highly competitive field.
Come visit us and see if we can share our dream with you!
Victoria Carey - Director