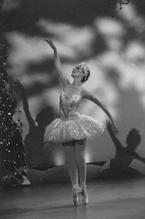 Pamela Giardino began her training at the School of American Ballet, under the direction of George Balanchine.  Through her studies she performed New York City Ballet's "The Nutcracker", "Firebird",
"Harlequinale", and "Coppelia".  Pamela went on to perform in such companies as the Chicago Ballet,
Connecticut Ballet Theater, Acanthus Ballet, and "The Tribute to the Ziegfeld Follies".
One of the highlights of her career was dancing in the opera "Nixon In China" choreographed by Mark Morns, which aired on PBSTelevision. "Nixon In China was performed at the Kennedy Center,the Brooklyn Academy of Music, the Edinburgh Festival in Scotland, the Amsterdam Music Theater, and the Houston Grand Opera.
In addition to these performances and venues, Pamela cherished the experience of dancing for the Metropolitan Opera, appearing in "Faust Flederman's Turandot, Parsifal, Samson et Delilah, and La Gioconda.
During her teaching career, Pamela has taught at Manhattan Ballet in New York as well as instructed for the Broadway Dance Center's Children's program. Pamela currently shares her gifts by teaching at schools in New York City, Westchester, and Connecticut.
Pamela teaches Classical Ballet, Pointe, Story Ballet, and Adult Ballet.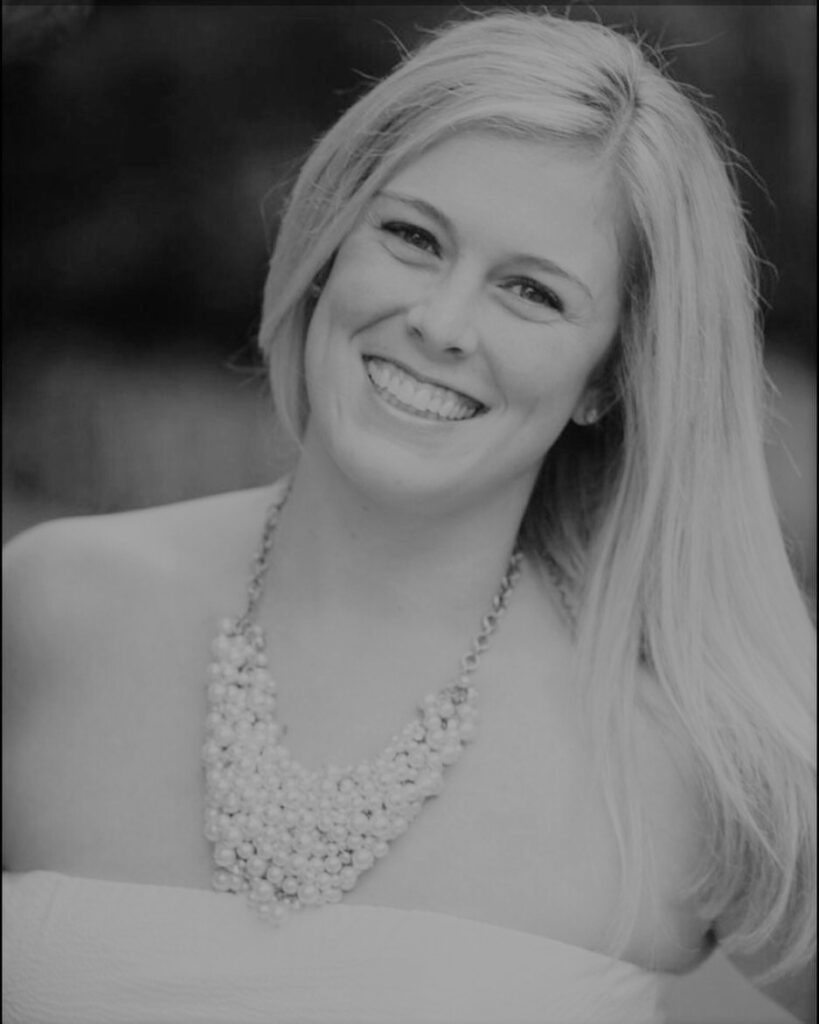 Elizabeth studied at Long Island Academy of Dance in all genres.  She was a competitive lead dancer on their company.  Along with Elizabeth's dance training, she performed in local musical productions including Once upon a mattress, gypsy, bye bye birder and guys and dolls, as dance captain.
Elizabeth, graduated from Sacred Heart University with a degree in psychology and continued to perform and compete in college while a member of the division 1 college dance team. 
After receiving her masters in Counseling from Fairfield university, Elizabeth was brought back to her true passion when she joined the Faculty of Flash Pointe Dance.  In addition to managing, training and choreographing for the Flash Pointe Dance competition team she has had the opportunity to choreograph several productions of the Fairfield Follies, in Fairfield County. 
While she loves the title of Teacher and choreographer, mother, is now her greatest role.
Liz teaches Jazz, Musical Theater and is the Competition Manager.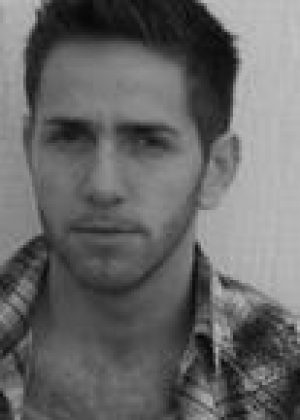 Donald Aversa was born and raised in New York, where he started dancing at 11 years old. He quickly excelled in dance because of his love for it. Shortly after joining dance he started competing, and not to long after that he was winning numerous 1st place overall, and title at several competitions, and even on a national level.
While training at Elite Dancers, under the instruction of Camille Leax, Donald ventured out into New York City where he studied and trained under some of the best teachers in New York, such as Frank Hatchett, Joe Lanteri, Gus Giordano, Nan Giordano, Mia Michaels, Brian Freidman, and Chris Jacobson to name a few. He also studied with a ballet company base on Long Island where he trained with some of the biggest names in
the international ballet world. He then was given the opportunity to study and perform with the Giordano Jazz Dance Company, in Chicago for several months. Donald has continued to perform in several shows, at Universal Orlando and in charity events, including one for the Tsunami benefit. Donald currently works at a few dance schools where he teaches and choreographs, and has created numerous award winning numbers and choreography. Most recently his chorography has won an FDC (Federation of Dance Competition) Judges Choice Award, which can be voted of by viewers all across America, and some of his dances have been inducted into the Hall of Fame Dance Competition web site. Donald is still dancing and hopes to
continue to pursue this as a career.
Donald teaches Contemporary, Jazz, Lyrical, Leaps & Turns and is the Competition Team Manager.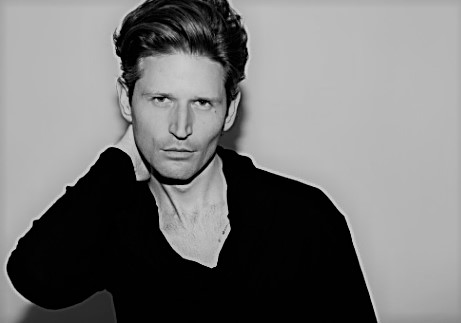 Billy started his professional career as a principal with the Amy Marshall Dance Company before joining Les Ballets Grandiva. His credits include; principal guest artist with Mobile Ballet, CoDa 21 of San Juan, Catherine Gallant Dance, Atlantic City Ballet, Northwest Florida Ballet, Ajkun Ballet Theatre, the East Village Dance Project, Northeastern Ballet Theatre, isadoraNOW, Ballet Mink Colbert, and many others. He is a frequent collaborator with Project In Motion and has been commissioned to stage several of his works on their company. 
Billy is original creator, writer, producer, choreographer and performer of "the intimacies project" with dancer Jordan Marinov, filmmaker Bill Hayward and late Musician/ Playwright Anna Elman. 'the intimacies project' was featured at Port Authority by Times Square Alliance. In 2016 he founded Sheep Meadow Dance Theatre for which he is Artistic Director.  
Billy has taught at Peridance, the Jakarta Intercultural School, the National School in Tirana, Albania, the School at Steps on Broadway, Ball State University, Wright State University, Gibney Dance, Northwest Florida Ballet, Logrea Dance Academy, and others.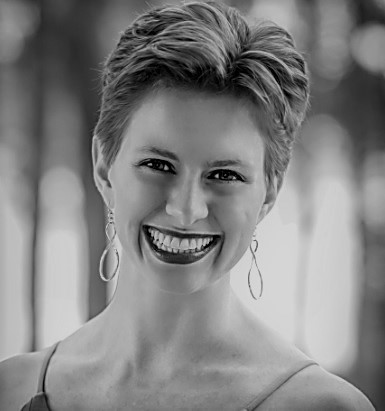 Aubrey Cheek loves being part of the Flash Pointe Dance family! She is originally from Florida, attended Oklahoma City University as a dance performance major, and graduated summa cum laude from Pace University with a degree in Arts and Entertainment Management. Aubrey has performed in numerous professional theatre productions – "42nd Street" at the Fulton Theatre and the Fireside Theatre, and most recently "Cats" at Interlakes Theatre. She choreographed "Sister Act" at Interlakes Theatre. In NYC, she was part of Pre-Production for "Funny Girl" Broadway (with tap choreographer Ayodele Casel), performed in "In The Groove" (choreographed by Dormeshia), and in "Gypsy of the Year" (choreographed by Chaz Wolcott). 
Aubrey is an alumna of the Tap Program at the prestigious School at Jacob's Pillow (directed by Michelle Dorrance and Dormeshia). She was a student in the Dance Lab NY Broadway Choreography Intensive (directed by Josh Prince and Valerie Salgado). Aubrey was a scholarship student in the Gus Giordano Dance School College/Pro Intensive. Aubrey continues to train at Steps on Broadway and Broadway Dance Center, where she has also assisted. She has presented work in several NYC choreography showcases. Aubrey travels to teach and set choreography on young dancers around the United States. Her choreography has won many high honors and special awards at competitions. Aubrey works for the Power of Dance competition as a host/awards manager, and has judged as well. 
Aubrey deeply believes that dance can change lives. She is passionate about sharing what she loves and connecting with others through dance! This is her 4th year at Flash Pointe Dance!  
Aubrey teaches tap, preschool ballet, and choreographs for the competition team.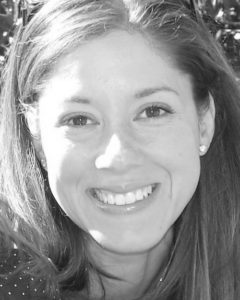 Growing up in New York City, Judy was privileged to be trained weekly with leading professionals in the dance industry including Lloyd Culbreath (Current Lead Instructor for the Fosse Master Class Series sanctioned by the Verdon Fosse Legacy), Lynda Gache' (Former Radio City Rockette and June Taylor Dancer), Juan Sanchez (Current Director of Education for Dance Educator of America Teacher Training Program), and Bill DeRicco (Teacher and Adjudicator for Dance Masters of America, Dance Educators of America and Dance Olympus).  Under their direction she studied tap, jazz, ballet, pointe, and musical theater. At 14 years old, Judy became the youngest member invited to audition and perform for the JC Lynn Dance Company and JC Lynn Kickline where she enjoyed participating in performances over many years.
Judy attended Fairfield University where she was a member of the dance ensemble for four years. While studying at the university, she also taught dance through afterschool programs for Fairfield Public Schools.
As a mother of two children Judy understands how to inspire children to embrace and fully participate in dance class. Full of enthusiasm and dedication she hopes to inspire her love of dance in her students – striving for moments in class that build their self esteem, pride and confidence.
Judy teaches Mommy & Me, Tap, Preschool Ballet/Tap, Jazz/Tap, Storybook Ballet, and Tiny Tutus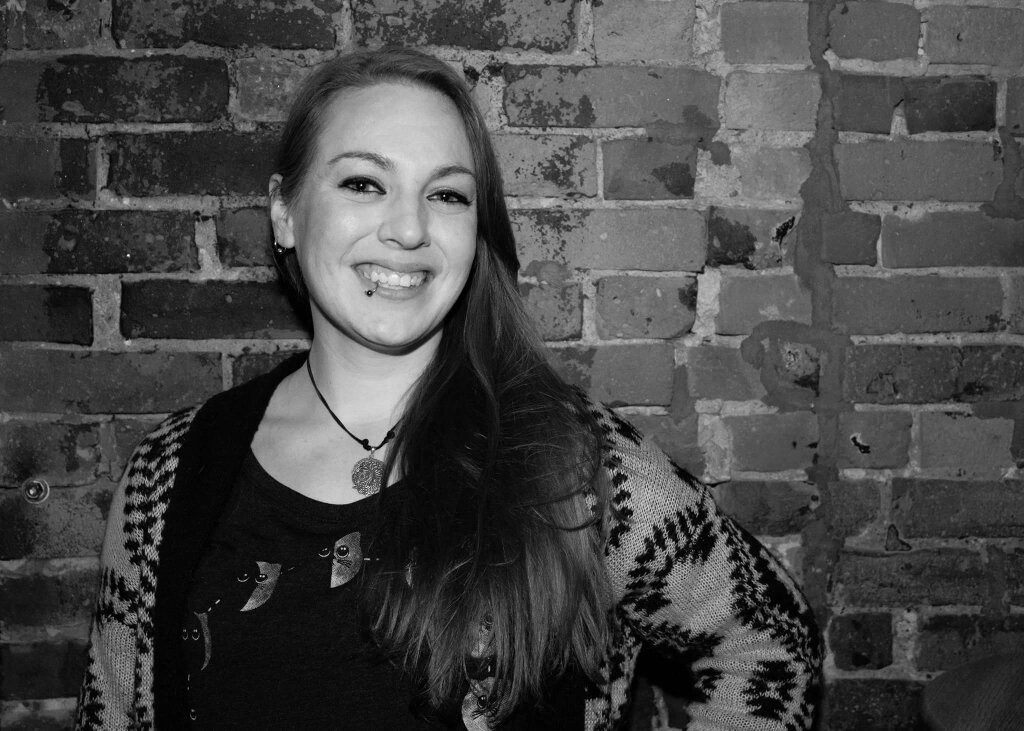 Stephanie Serenita started her dancing at the Lorna Del Maestro Dance Studio in Merrick, New York.  She studied many different genres of dance over the years, including ballet, tap, hip-hop, jazz, modern, and lyrical.  Stephanie became an assistant teacher at Lorna Del Maestro Dance Studio, teaching hip hop, tap, jazz, tap and ballet to children ranging from 4 to 14 years old.  Within two years, Stephanie started teaching her own classes at Lorna Del Maestro.  In addition, Stephanie was a member of the Calhoun Colt's Varsity Kickline Team, and co-choreographed several of their performances, including their Long Island Kickline Association's Championship performance in 2005.  Stephanie graduated from Sacred Heart University, Fairfield, CT, with a B.S. in English Literature and a minor in Media Studies.  During her 4 years at Sacred Heart University she was a member of SHU FORCE Dance Ensemble and was President of SHU Force for her junior and senior year.  Stephanie's repsonsibilities included choreographing and teaching, and organizing fundraisers and performances.  Stephanie received her Masters in English Literature, from Southern Connecticut State University.  During her first semester as a graduate student, Stephanie received a fellowship to teach an English Composition course at SCSU.  She plans to one day receive her PhD in English Literature and also continue with her love of dancing.  
Stephanie teaches Hip-Hop, Tap, and Jazz.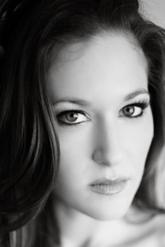 Jacqueline has been dancing since the young age of 4, learning the basics of jazz, ballet, tap and Latin ballroom, but found her true passion and love for dance during her high school years. After joining the Don Bosco Dance Team (NJ) in 2000, her focus became hip hop, pom, jazz and contemporary. Jacqueline was eventually appointed captain of the team in 2004 and lead them to be 4th in the nation in small pom and 8th
in the nation in hip hop at UDA high school nationals.
After high school, she attended Sacred Heart University where she danced on the SHU Dance Team from 2004-2008. She was appointed captain in 2007 and 2008, where she lead the team to 4th in the nation and was awarded innovative choreography for team dance at NDA college nationals. From 2009-2011, Jacqueline was asked back to be the assistant coach and has choreographed for football/basketball seasons ever
since.
During college, Jacqueline was invited to become an instructor for the National Dance Alliance (NDA) and traveled around the nation to teach dance camps to high school dance teams. Being an NDA instructor has opened many doors for Jacqueline, including judging local/state competitions around NJ and choreography opportunities. Jacqueline has choreographed and mixed her own music for multiple dance teams in NJ and presently does for CT, in hip hop, jazz and pom categories, earning the innovative choreography award in 2007 for a jazz routine performed at the Big Apple Classic in NYC. In 2010, Jacqueline was given the opportunity to choreograph for her Alma Mater's spring musical, and continued to do so until 2014. These musical's included: Kiss Me Kate, Footloose, Into the Woods and Seussical: The Musical.
With a Bachelors Degree in Exercise Science, minor in Psychology, and her Masters in Occupational Therapy, Jacqueline is able to teach her students proper body mechanics, static and dynamic stretching techniques, effective core strengthening and a better understanding of the mind-body connection.
Jacqueline is thrilled to be a part of the Flash Pointe Dance community and is excited to
continue her dance journey!
Jacqueline teaches Mommy & Me, Hip-Hop, Jazz, Lyrical and Preschool Ballet/Tap.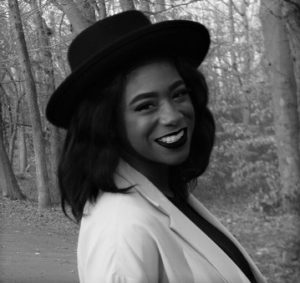 Born in Bronx, New York and raised in Bridgeport, CT; Jenille's love for dance blossomed in her first tap class at the age of eight at Steps Broadway dance studio.  With over 13 years of training in contemporary, tap, jazz, street jazz, and hip-hop, Jenille took her training with her throughout her life.  At her high school Alma Mater The Bridge Academy, she founded an after school program dedicated to not only dance nut to young teenage girl's confidence as well.  There she choreographed and performed with the team now formally known as Royal Heat.  Jenille graduated from Sacred Heart University with her B.A. degree in Arts and Science with a concentration in Graphic Design.  There at Sacred Heart, Jenille joined SHU Force Dance Ensemble: now SHU Dance Enemble, and choreographed for her 4 years on the team.  She is also a member of Zeta Tau Alpha where her 4 years as an active member she choreographed for her sororities Greek Sing and Greek Skit competition events.  Currently, Jenille is now the director of Royal Heat Dance Team and a member of MegaHurtz Entertainment.  Jenille hopes to share with all dancers her confidence, excitement, passion and love for dance.  She is over the moon excited to be joining the Flash Pointe Dance Community!
Jenille teaches Musical Theater, Jazz, and Hip-Hop.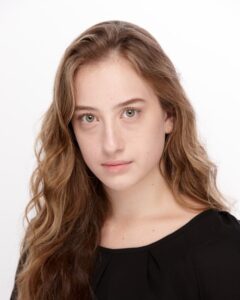 Rebecca (Becca) is a 2023 graduate from Marymount Manhattan College's (MMC) vigorous and selective dance program, located in New York City. She graduated cum laude with a BA in Teaching Dance Arts and a minor in Business Management. In her student years, Becca danced competitively in competitions such as the Connecticut Classics and the Youth American Grand Prix while also participating in the Rockette Summer Intensive. Becca has studied a variety of dance techniques, including ballet, pointe, contemporary, improvisation, jazz, tap, musical theater and swing dance; she has gravitated towards modern dance, particularly the Graham and Horton techniques. Becca regularly takes classes at Broadway Dance Center, and enjoys learning from different teachers while advancing her knowledge about different techniques.
During Becca's time at MMC, she was provided with the opportunity to train under Ashley Bouder, principal dancer with New York City Ballet, and took part in Marymount Manhattan Dancers At Work performances. Becca is educated and certified to teach all levels of dance, including preschoolers, for whom she incorporates elements of Creative Movement to broaden children's capacity for communication and expression through non-verbal means. Becca has previously been a student and competitive dancer at Flash Pointe Dance. She is thrilled to rejoin the school as a teacher, where she can share her passion. Becca has been with Flash Pointe Dance for 4 years teaching classes while also choreographing pieces for the competition team.