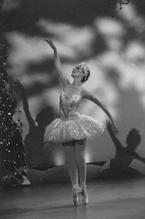 Pamela Giardino began her training at the School of American Ballet, under the direction of George Balanchine.  Through her studies she performed New York City Ballet's "The Nutcracker", "Firebird",
"Harlequinale", and "Coppelia".  Pamela went on to perform in such companies as the Chicago Ballet,
Connecticut Ballet Theater, Acanthus Ballet, and "The Tribute to the Ziegfeld Follies".
One of the highlights of her career was dancing in the opera "Nixon In China" choreographed by Mark Morns, which aired on PBSTelevision. "Nixon In China was performed at the Kennedy Center,the Brooklyn Academy of Music, the Edinburgh Festival in Scotland, the Amsterdam Music Theater, and the Houston Grand Opera.
In addition to these performances and venues, Pamela cherished the experience of dancing for the Metropolitan Opera, appearing in "Faust Flederman's Turandot, Parsifal, Samson et Delilah, and La Gioconda.
During her teaching career, Pamela has taught at Manhattan Ballet in New York as well as instructed for the Broadway Dance Center's Children's program. Pamela currently shares her gifts by teaching at schools in New York City, Westchester, and Connecticut.
Pamela teaches Classical Ballet, Pointe, Story Ballet, and Adult Ballet.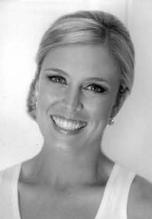 Elizabeth Caskin studied at Long Island Academy of dance for fifteen years in disciplines that include Jazz, Lyrical, Classical Ballet, Pointe, Tap, Musical Theatre, and Modern.  She became a lead dancer of
the competitive dance company.  Traveling around the U.S. she received numerous judges' awards, overall high scores, and Miss Photogenic.  Elizabeth's most rewarding performances include dancing for Disney's
Magic Music days and performing for Carol Baldwin's Breast Cancer Foundation, in New York.
Elizabeth is a graduate of Sacred Heart University, where she received a Bachelors of Science, in Psychology. At Sacred Heart, Elizabeth was selected to join the dance team. She performed and choreographed for four years. As captain, Elizabeth led the team to nationally rank, 7th place in College Dance and 1st place regionally.  She later received her Masters of Arts, in Community Counseling, from Fairfield University. Elizabeth's theatre credits include lead dancer/dance captain in local productions of Peter Pan, Once Upon a Mattress, Guys & Dolls, Gypsy, & Bye, Bye, Birdie, (1997-2001). Additionally, Elizabeth  choreographed Fairfield Follies, a musical production in Fairfield, CT (2009-2011). Currently, Elizabeth is teaching and choreographing for Flash Pointe Dance, and manages the FPD Competition Team. Most recently, Elizabeth has become a new mom to baby Grace Elizabeth, FPD's newest future dancer and actively developing our new "Mommy & Me" program. She loves sharing her passion dance and strives to inspire young dancers to follow their dreams.
Elizabeth teaches Jazz, Musical Theater, Preschool Jazz/Tap and is the Competition Team Manager.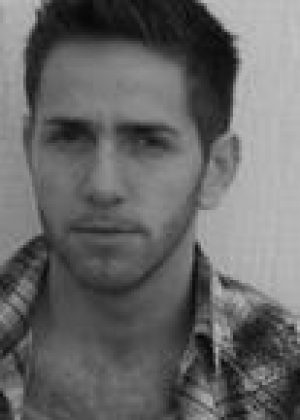 Donald Aversa was born and raised in New York, where he started dancing at 11 years old. He quickly excelled in dance because of his love for it. Shortly after joining dance he started competing, and not to long after that he was winning numerous 1st place overall, and title at several competitions, and even on a national level.
While training at Elite Dancers, under the instruction of Camille Leax, Donald ventured out into New York City where he studied and trained under some of the best teachers in New York, such as Frank Hatchett, Joe Lanteri, Gus Giordano, Nan Giordano, Mia Michaels, Brian Freidman, and Chris Jacobson to name a few. He also studied with a ballet company base on Long Island where he trained with some of the biggest names in
the international ballet world. He then was given the opportunity to study and perform with the Giordano Jazz Dance Company, in Chicago for several months. Donald has continued to perform in several shows, at Universal Orlando and in charity events, including one for the Tsunami benefit. Donald currently works at a few dance schools where he teaches and choreographs, and has created numerous award winning numbers and choreography. Most recently his chorography has won an FDC (Federation of Dance Competition) Judges Choice Award, which can be voted of by viewers all across America, and some of his dances have been inducted into the Hall of Fame Dance Competition web site. Donald is still dancing and hopes to
continue to pursue this as a career.
Donald teaches Contemporary, Jazz, Lyrical, Leaps & Turns and is the Competition Team Manager.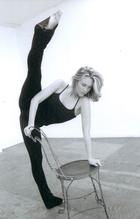 Heather Adzima is a 2004 graduate from Marymount Manhattan College with a B.A. in Psychology. Originally from Bowie, MD Heather grew up training and competing, from the age of 7, at C & C Dance Company, under the direction of Cheryl Brennan and Carrie Kaub-Smith.
Currently, Heather is the Director and coordinator of Open Call dance competition, in NYC. Her credits include being a featured dancer in such performances as the 2009 Solid Gold New Years Eve party at the Bellagio in Las Vegas, the 2008 SGDP International Summer Tour, the 2003 Broadway Dance Center's Best
of Performance; choreographed by Pam Chancey, the 2002 Elon Awards; choreographed by Tracie Stanfield, and was seen on faculty at Broadway Dance Center's Children and Teen program from 2004-2010. Heather is thrilled and honored to have been part of the faculty at Flash Pointe Dance for the past four years. 'Break a leg kids, I truly love you all'!
Heather teaches Tap, Jazz, and Contemporary Lyrical.
Corey Hathaway is a New York based dance educator and arts administrator who has served as Assistant General Manager of Parsons Dance and Program Manager for the Lar Lubovitch Dance Company. Corey graduated cum laude from Marymount Manhattan College with a Bachelor of Fine Arts in Dance under the direction of Katie Langan and holds minors in Business Management and Accounting. While at Marymount, Corey performed the works of Lar Lubovitch, Mark Morris, Paul Taylor, Alwin Nikolais and Abdur Rahim Jackson, among others, and was selected to be a member of the prestigious MMC Dance Company.
Corey has performed throughout the country at theaters including the Inside/Out Theater at Jacob's Pillow, NY City Center and the Joyce Theater in NYC. As Program Manager for the Lar Lubovitch Dance Company, Corey developed and implemented the company's ballet and modern dance education program for students in the New York City school system. In her early years, Corey found success at several dance conventions and competitions across the country and studied on scholarship at summer intensives including Earl Mosley's Institute of the Arts, Complexions Contemporary Ballet and the New York City Dance Alliance Summer Intensive.
Known for her versatility and strong technical base, Corey 's teaching focuses on proper alignment and efficient use of the body to create adaptable, strong dancers who can do anything asked of them.
Corey teaches Contemporary Ballet, Modern, Lyrical, Preschool Ballet/Tap, and is the Company Manager.
Kelby Brown, is an American born dancer, choreographer, teacher and adjudicator from St. Louis, Missouri. He received his early training at the Pelagie Green Wren Academy of Dance, as well as Alexandra School of Ballet. He went on to study at Walnut Hill School of the Arts. Kelby received a full scholarship to continue his professional training at the School of American Ballet, the official School of the New York City Ballet, known as SAB. While attending SAB he got to perform with NYCB in its productions of George Balanchine's, "Coppélia", "Davidbündlertänze" and Peter Martins, "Sleeping Beauty". As a classically trained dancer, he performed with State Ballet of Missouri, Ballet Chicago, Pennsylvania Ballet, Pacific NW Ballet and Los Angeles Ballet. He danced featured roles on some of the most notable stages including, The Metropolitan Opera, at Lincoln Center, the Los Angeles Opera and Cirque du Soleil's, "Mystère". Some of his favorite roles and ballets consists of Balanchine's, Allegro Brilliante, Stravinsky's Violin Concerto, Kammermusik, Western Symphony and Graciela Daniele's, Armida for The Metropolitan Opera. After Cirque he was invited to join Celine Dion's, "A New Day" Las Vegas Show, the most extraordinary and groundbreaking show, Directed by Franco Dragone and Choreographed by Mia Michaels. He has worked with other musical artists such as Madonna, Lady Gaga, Justin Timberlake, Melody Gardot, Elton John and Usher. He has appeared on So You Think You Can Dance, dancing alongside Lady Gaga. He also assisted Emmy Nominee Choreographer, Stacey Tookey and Emmy Award Winning, Choreographer, Mia Michaels on So You Think You Can Dance. Kelby graced the big screen dancing in, "The Dance Flick", "Transformers 2", Showtime's Television Series, "WEEDS" as well as the hit TV show, "GOSSIP GIRL", dancing by the side of Blake Lively. Kelby, the Choreographer, joined forces with Director, Ryan Shiraki, on the big screen for the movie SPRING BREAKDOWN. His moves were showcased by the star studded cast, including Amy Poehler, Parker Posey and Rachel Dratch. He reunited with Ryan Shiraki, to choreograph for the hit MTV show "Awkward". Kelby's Choreographic stage credits include, Zombie Strippers the Musical, where his choreography was quoted as being, "The Star of the Night", according to Broadway World review . He was also invited to create a special work to pay homage to the legendary founder of the Dance Theatre of Harlem, Mr. Arthur Mitchell for, "Opera Noire". Kelby choreographed the 20th Anniversary of The Kids Choice Awards, where he got to work exclusively with multi-platinum recording artist Justin Timberlake. Kelby's dedication to the art of dance naturally carries a presence in teaching. Kelby's expertise in the art of dance has made him a highly sought after instructor, coach and choreographer. He has held faculty positions at some of the most prestigious institutions including American Ballet Theater, Joffrey Ballet, Ballet Chicago, State Ballet of Missouri and Broadway Dance Center. Kelby continues to teach and inspire, nationally and internationally and is noted as a memorable influence in the dance community.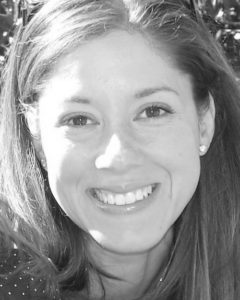 Growing up in New York City, Judy was privileged to be trained weekly with leading professionals in the dance industry including Lloyd Culbreath (Current Lead Instructor for the Fosse Master Class Series sanctioned by the Verdon Fosse Legacy), Lynda Gache' (Former Radio City Rockette and June Taylor Dancer), Juan Sanchez (Current Director of Education for Dance Educator of America Teacher Training Program), and Bill DeRicco (Teacher and Adjudicator for Dance Masters of America, Dance Educators of America and Dance Olympus).  Under their direction she studied tap, jazz, ballet, pointe, and musical theater. At 14 years old, Judy became the youngest member invited to audition and perform for the JC Lynn Dance Company and JC Lynn Kickline
where she enjoyed participating in performances over many years.
Judy attended Fairfield University where she was a member of the dance ensemble for four years. While studying at the university, she also taught dance through afterschool programs for Fairfield Public Schools.
As a mother of two children Judy understands how to inspire children to embrace and fully participate in dance class. Full of enthusiasm and dedication she hopes to inspire her love of dance in her students – striving for moments in class that build their self esteem, pride and confidence.
Judy teaches Mommy & Me, Tap, Preschool Ballet/Tap, and Tiny Tutus.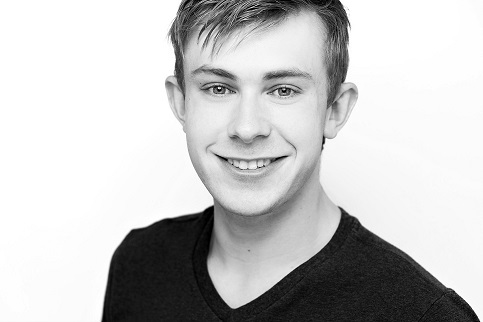 Danon O'Brien is a recent graduate of Marymount Mahattan College.  In the spring of 2016 he graduated with a Bachelor of Fine Arts in Dance with a concentration in choreography, and a minor in business management.  During his time at Marymount he had the good fortune to work with some of the most prestigious teachers the dance world has to offer, and performed rigorous accredited works including: Bill T. Varone's Democracy, as well as original works by Al Blackstone, Lorna Ventura, and Anthony Ferro.  Dannon's current New York activities include dancing for the J. Chen project which is a contemporary focus dance company that utilizes the current social climate.  Their most recent production, "The Shadow and the Like", gave commentary to our lives in relation to social media.  This company takes the traditional structure of ballet and reinvents it with contemporary aesthetic by creating new works with European choreographers.  Dannon had the greatest opportunity to make his Broadway debut within the Gypsy of the Year Broadway Showcase that raised more than $10 million for AIDS research.  Outside of New York, Dannon collaborates on the Frank Women Collective, an Austin based performance art group that brings togther artists to create thought provoking irreverent material annually.  You can also see some of Dannon's earlier work on Season 13 of SYTYCD.
Dannon teaches Contemporary, Lyrical, and Jazz.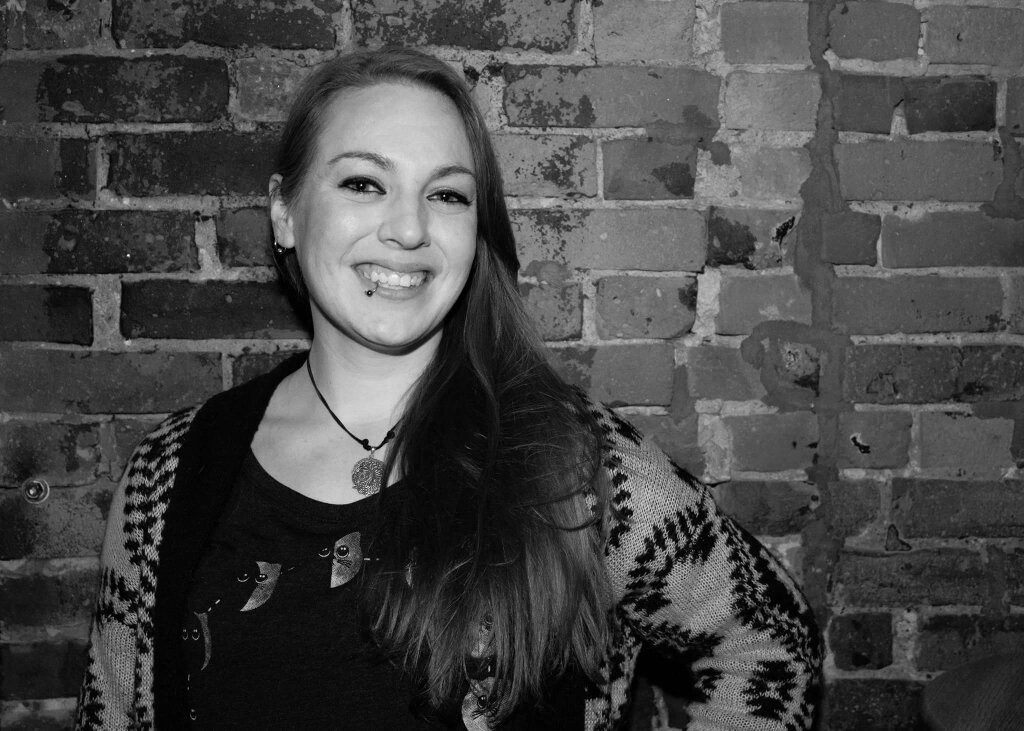 Stephanie Serenita started her dancing at the Lorna Del Maestro Dance Studio in Merrick, New York.  She studied many different genres of dance over the years, including ballet, tap, hip-hop, jazz, modern, and lyrical.  Stephanie became an assistant teacher at Lorna Del Maestro Dance Studio, teaching hip hop, tap, jazz, tap and ballet to children ranging from 4 to 14 years old.  Within two years, Stephanie started teaching her own classes at Lorna Del Maestro.  In addition, Stephanie was a member of the Calhoun Colt's Varsity Kickline Team, and co-choreographed several of their performances, including their Long Island Kickline Association's Championship performance in 2005.  Stephanie graduated from Sacred Heart University, Fairfield, CT, with a B.S. in English Literature and a minor in Media Studies.  During her 4 years at Sacred Heart University she was a member of SHU FORCE Dance Ensemble and was President of SHU Force for her junior and senior year.  Stephanie's repsonsibilities included choreographing and teaching, and organizing fundraisers and performances.  Stephanie received her Masters in English Literature, from Southern Connecticut State University.  During her first semester as a graduate student, Stephanie received a fellowship to teach an English Composition course at SCSU.  She plans to one day receive her PhD in English Literature and also continue with her love of dancing.  
Stephanie teaches Hip-Hop, Tap, and Jazz.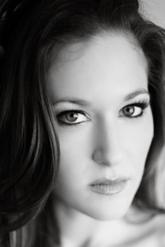 Jacqueline has been dancing since the young age of 4, learning the basics of jazz, ballet, tap and Latin ballroom, but found her true passion and love for dance during her high school years. After joining the Don Bosco Dance Team (NJ) in 2000, her focus became hip hop, pom, jazz and contemporary. Jacqueline was eventually appointed captain of the team in 2004 and lead them to be 4th in the nation in small pom and 8th
in the nation in hip hop at UDA high school nationals.
After high school, she attended Sacred Heart University where she danced on the SHU Dance Team from 2004-2008. She was appointed captain in 2007 and 2008, where she lead the team to 4th in the nation and was awarded innovative choreography for team dance at NDA college nationals. From 2009-2011, Jacqueline was asked back to be the assistant coach and has choreographed for football/basketball seasons ever
since.
During college, Jacqueline was invited to become an instructor for the National Dance Alliance (NDA) and traveled around the nation to teach dance camps to high school dance teams. Being an NDA instructor has opened many doors for Jacqueline, including judging local/state competitions around NJ and choreography opportunities. Jacqueline has choreographed and mixed her own music for multiple dance teams in NJ and presently does for CT, in hip hop, jazz and pom categories, earning the innovative choreography award in 2007 for a jazz routine performed at the Big Apple Classic in NYC. In 2010, Jacqueline was given the opportunity to choreograph for her Alma Mater's spring musical, and continued to do so until 2014. These musical's included: Kiss Me Kate, Footloose, Into the Woods and Seussical: The Musical.
With a Bachelors Degree in Exercise Science, minor in Psychology, and her Masters in Occupational Therapy, Jacqueline is able to teach her students proper body mechanics, static and dynamic stretching techniques, effective core strengthening and a better understanding of the mind-body connection.
Jacqueline is thrilled to be a part of the Flash Pointe Dance community and is excited to
continue her dance journey!
Jacqueline teaches Hip-Hop, Jazz, Lyrical and Preschool Ballet/Tap.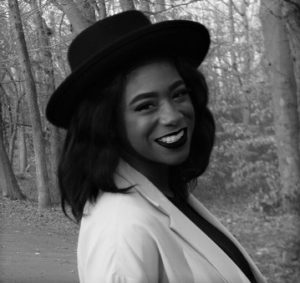 Born in Bronx, New York and raised in Bridgeport, CT; Jenille's love for dance blossomed in her first tap class at the age of eight at Steps Broadway dance studio.  With over 13 years of training in contemporary, tap, jazz, street jazz, and hip-hop, Jenille took her training with her throughout her life.  At her high school Alma Mater The Bridge Academy, she founded an after school program dedicated to not only dance nut to young teenage girl's confidence as well.  There she choreographed and performed with the team now formally known as Royal Heat.  Jenille graduated from Sacred Heart University with her B.A. degree in Arts and Science with a concentration in Graphic Design.  There at Sacred Heart, Jenille joined SHU Force Dance Ensemble: now SHU Dance Enemble, and choreographed for her 4 years on the team.  She is also a member of Zeta Tau Alpha where her 4 years as an active member she choreographed for her sororities Greek Sing and Greek Skit competition events.  Currently, Jenille is now the director of Royal Heat Dance Team and a member of MegaHurtz Entertainment.  Jenille hopes to share with all dancers her confidence, excitement, passion and love for dance.  She is over the moon excited to be joining the Flash Pointe Dance Community!
Jenille teaches Musical Theater, Jazz, and Hip-Hop.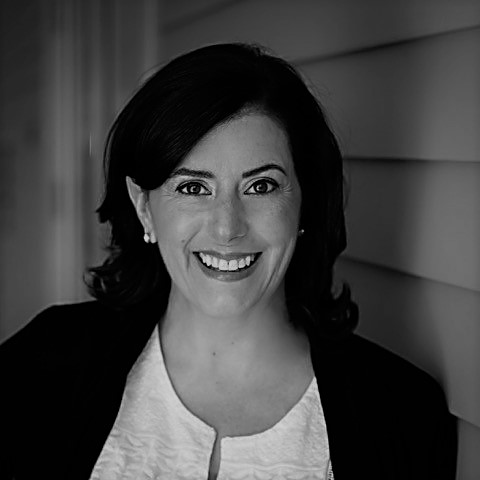 Michele Martere started dancing at five years old and has loved the art of dance ever since. Michele holds a Bachelor of Arts degree in Early Child Development from California State University, Sacramento. As a part of her education she worked at the Sacramento Children's Home. Michele is thrilled to be teaching "Tiny Tutus" and "Music and Motor" preschool classes at Flash Pointe Dance. She has had the pleasure of working with young children in a variety of capacities including most recently as the Director of Children's Ministries at
Trinity Church in Southport, Connecticut. Prior to moving to Connecticut a few years ago, Michele was a Lead Teacher at The Woodlands (Texas) United Methodist Preschool for five years. Michele has had many years of experience teaching Music and Movement to preschool children and has seen the many benefits and importance of dance in children's development.
Michele teaches Music & Motor and Tiny Tutus.